May 30, 2013
Waze says staying Israel is worth a billion dollars
If this is true....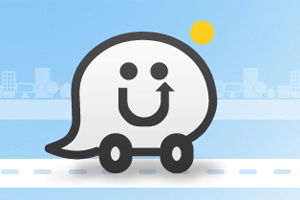 All Things Digital is reporting
that Waze has cut off talks with Facebook, rejecting their bid. The reason is, supposedly, that one of the conditions of the deal that Facebook was insisting on was that Waze relocate their headquarters to the USA. Waze insisted on remaining in Israel, and this was a deal-breaker. They rejected a $1-billion offer over this!
In the words of All Things Digital:
After months of negotiations, Facebook is no longer in talks to acquire Waze, the Israel-based social mapping and navigation startup, according to sources familiar with the matter.
The two companies had been in discussion for a potential acquisition, with a price tag that could have reached up to $1 billion.
But the talks dissolved in recent days, according to sources, due in part to conflicts over whether or not the Waze team — which is predominantly based in Israel — would move over to the United States and fold itself into Facebook's Menlo Park, Calif., headquarters, among other reasons.
Reps from both Facebook and Waze declined to comment.
Totally unexpected and out of the ordinary to reject such a mega-deal over such a clause. Israeli pride and patriotism in ths day and age, especially when everyone is upset about tax increases and brain drains and all that, yet Waze chooses to stay in israel despite all that, even giving up all that money in the process... unbelievable!
Waze was already a great app and a great successful company Israelis could be proud of. Now they [might have] given us another reason to love them!
------------------------------------------------------
------------------------------------------------------