May 22, 2019
Iceland anti-semites complain about El Al seats
This is funny.
Many are familiar with the heavy metal band from Iceland that performed in Eurovision this past week in Israel. Initially they wanted to boycott as part of the BDS movement but then decided not to. They turned their already bizarre performance into a political spectacle as they waved Palestinian flags during the voting. They have since come under heavy criticism and Iceland might actually be banned from future participation because of them.
It turns out they flew El Al and did not like their seats on the return flight home. They say they were each assigned of the worst seats on the flight (middle of row, near bathrooms, etc). They claim it was intentional due to their political views and behavior during the Eurovision. After landing back in Iceland they decided to file a formal complaint against El Al.
If they are in favor of BDS, while I understand forgoing that to perform in Eurovision, I do not know why they flew El Al. Perhaps they should have flown a different airline. Or maybe that was the only flight available between Iceland and Israel. I don't know - it just sounds strange for such people.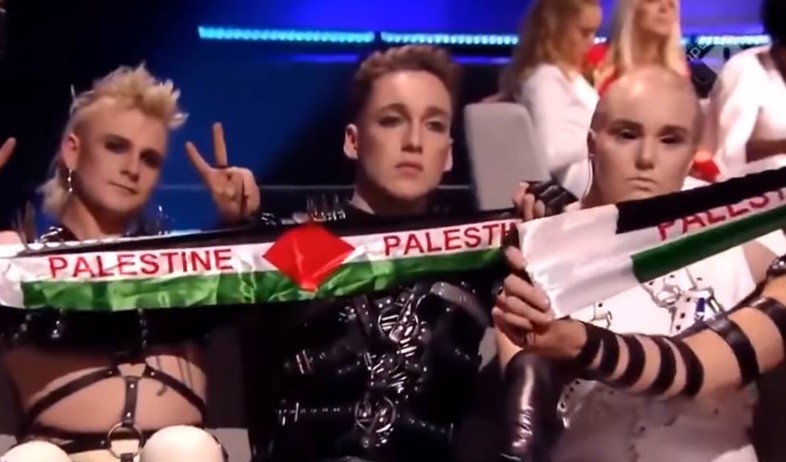 If El Al really "punished" them and gave them the worst seats, that is childish, funny and wonderful. Take that!
El Al denies it, and says everyone is treated equally by El Al, some might say equally bad, regardless of their race, gender or political views.
The thing is, whatever seats they were, they are regular seats on the flight. Assuming a full flight, some people are going to be assigned those seats. Presumably they are as inadequate as all the other seats on a commercial airline, so I am not really sure what they have the right to complain about in this instance. If this person was not assigned that seat, someone else would be. Can anybody seated in an undesirable seat file a complaint? Should El Al rip those seats out of the plane so nobody has to suffer in them? As long as they were given regular seats and treated the same as everyone else regarding service offered on the flight, they don't seem to actually have much of a complaint.
Regardless, welcome to the club of passengers not happy with El Al service...
source:
Mako News
------------------------------------------------------