Mar 4, 2018
Picture of the Day
MK Yair Lapid (Yesh Atid) and some activists went to protest and have a press conference at the Tel Aviv train station against the draft law the Haredi parties are trying to push through.
The following photograph from the event has sent the Haredi internet into a tizzy: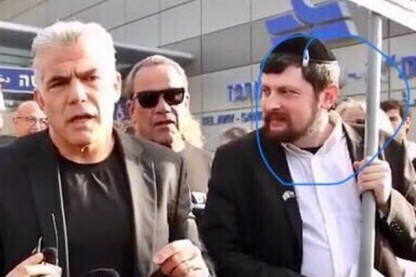 Everyone was trying to figure out who Lapid's Haredi activist is. It turns out, after some research was done, that this is not a Haredi person an activist of Yesh Atid that dressed up as Haredi just for the imagery. Yesh Atid had to release a clarification that the activist dressed up as a Haredi as an act of protest against the draft bill, and he did so on his own accord. Yesh Atid is looking pretty silly.
I just don't get what he was thinking. Does he not know how the internet works? For someone who is supposed to be such a social media maven, this was really a fashla
------------------------------------------------------