May 19, 2013
Picture of the Day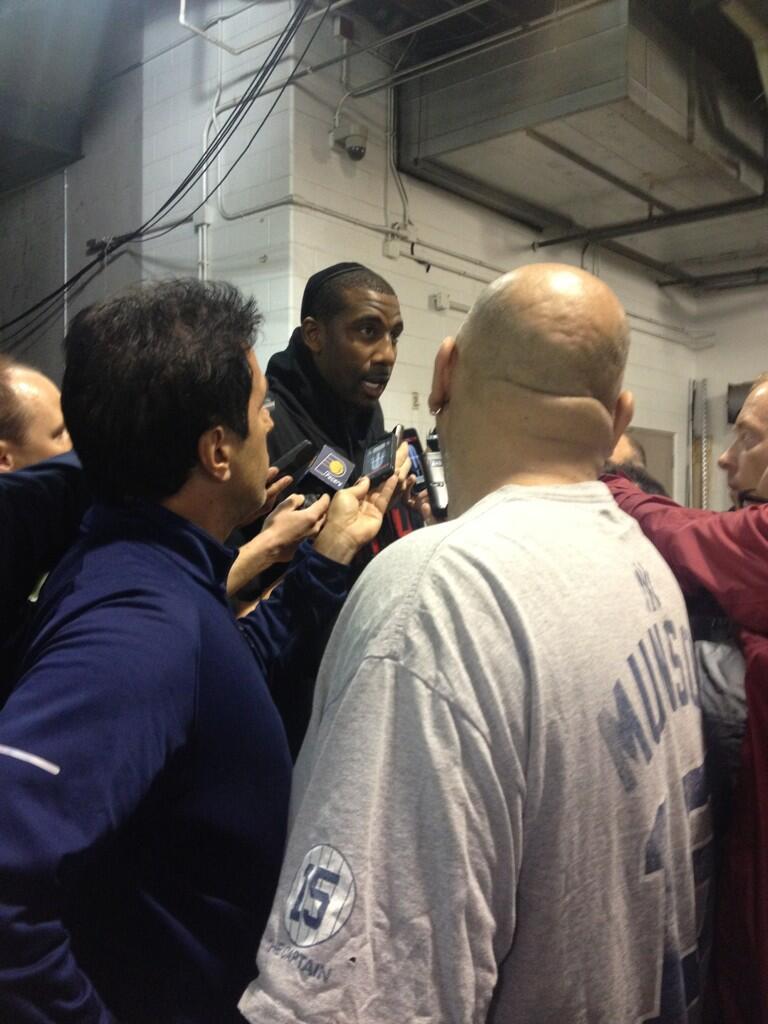 yes, that is Amar'e Stoudemire wearing a big black kippa..
Stoudemire, who claims to have Jewish roots
, donned the kippa for a practice on Shabbos hoping it would bring some spiritual luck for game 6 of the playoffs against the Pacers.
The Knicks went on to lose the game, and the series, last night despite Stoudemire's kippa for practice. Maybe he should not have practiced on Shabbos, instead of just wearing a kippa...
------------------------------------------------------
------------------------------------------------------