Featured Post
(this is a featured post and will stay at the top for the foreseeable future.. scroll down for new posts) -------------------------------...
Oct 29, 2012
The Parking Ticket G'Mach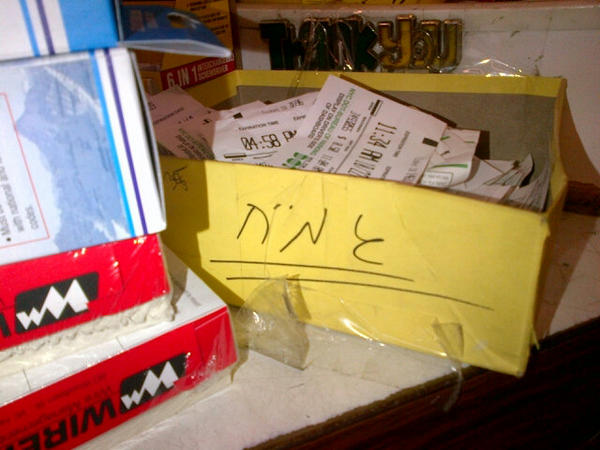 If you are scratching your head wondering what the picture is of, it was posted on Twitter as being a new "parking meter g'mach" for a certain street in Boro Park. The way it works is, if you should get a parking ticket on that street, you can contact the g'mach and look for a parking receipt (from someone else who donated it), with which you can "prove" that you had paid for parking and thereby challenge the ticket in court.
I should note that civilly this is illegal, and is outright thievery, and halachically as well, as much as I can figure out. I have not yet been able to think of a reason it should be allowed to do this.
------------------------------------------------------
Reach thousands of readers with your ad by advertising on Life in Israel
------------------------------------------------------