Aug 11, 2020
cereal bar in Tel Aviv
While restaurants everywhere are struggling to survive during these days of Corona, a new restaurant has opened that might tickle your fancy. Not just a new restaurant, but an entirely new genre of restaurants, a new niche, and new style, never before seen in Israel.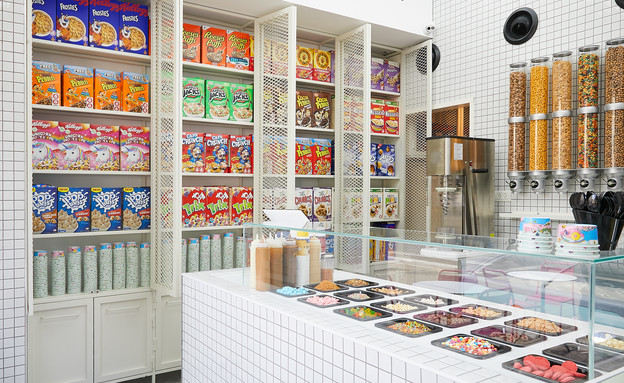 Just yesterday a cereal bar restaurant opened in Tel Aviv. That's right - a cereal bar. If you feel the need to just go out for a meal, you can now debate between getting a hamburger, a steak, a Belgian Waffle, a shawarma, salmon or a bowl of cereal. Go out to celebrate your birthday or anniversary with a meal at the cereal bar! LULU & Co will be selling bowls of cereal with a variety of toppings, along with dessert dishes such as Italian gelato (aka ice cream) and ice cream bars.
I assume they expect to sell a lot of cornflakes and Twix to cover the rent on Rothschild St.
The article on
Mako
is funny in that it calls it a cornflakes bar rather than just a cereal bar, as if cornflakes is the generic name for cereal, which it might actually be here in Israel!
------------------------------------------------------