Featured Post
(this is a featured post and will stay at the top for the foreseeable future.. scroll down for new posts) -------------------------------...
Dec 27, 2018
is Benny Gantz really so popular?
Benny Gantz is very popular right now as a politician. Polls, normally almost meaningless, are showing that Gantz on his own, should he actually register a party and run in the elections, would draw 15 or so mandates. If he would team up with another party and form a united party of some sort, depending on with whom, his popularity shoots up even to nearly 30 mandates.
Do any of you know anything about his political aspirations and his outlook about the various issues that need to be dealt with? What is his approach to dealing with cost of living issues? Education? Taxation? how does he plan to advance peace with the Palestinians? How would he deal with other regional threats? What would he do with the various Haredi-relevant issues, such as IDF draft, core curriculum requirements, conversion courts, "Reform Kotel", budgets, etc? size of government? Shabbos business and public transportation? and more.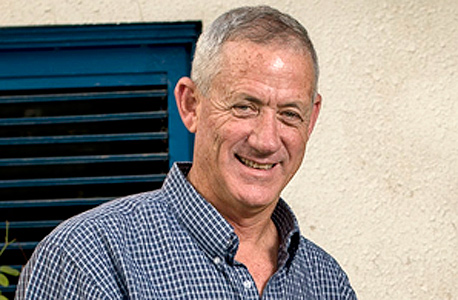 How is he so popular when nobody knows his views on public issues - because he is not saying them? Are we so fickle that a tall, handsome, general can be rumored to join politics and we are all swooning over him not caring what he actually thinks?
I don't think so, but it is a phenomenon that is difficult to explain.
I suspect it is somewhat of a protest vote but also more than that. With Israelis always being so optimistic, we think we can do better, and hopefully we can. The problem is that everyone else has already shown themselves to be no better. People want another option, but the current options are not appealing to most people.
A recent poll showed 54% of the public do not want Netanyahu as Prime Minister, but the recent polls also show the Likud winning in almost a landslide (depending on what happens with Gantz). How is that possible? Partly because the Israeli government is based on parties and coalitions and is not representative of the people. People are voting for the Likud, not for any specific politician in the Likud. People are voting for Yesh Atid/Labor/Shas/UTJ/Meretz/Kulanu or whatever party, not for Netanyahu or Lapid or Deri or Litzman or Kahlon. Without a good alternative, people will continue to vote for the party they have supported until now, so even though they don't want Netanyahu, they also don't want Lapid or Bennett or Kahlon or Gabbay. So a majority of Israelis seem to not want Netanyahu as prime minister, but the Likud continues to win [in the polls].
Unless Benny Gantz runs.
Benny Gantz represents that optimism, and his status as an unknown only helps him - people don't have what not to like. As soon as he starts talking and discussing the issues people will become familiar with him and some will love him and some will hate him and expectations and support will become somewhat more realistic. But for now, Israelis are optimistic about their options for the future, knowing they don't want Bibi, and are willing to give him a shot. Benny Gantz will have to try to keep quiet and avoid talking about the issues for as long as possible.
------------------------------------------------------