Jan 29, 2012
Standing In Line At The Lishkat Giyus
I hate bureaucracy as much as the next guy. And I hate standing in line even more than the next guy.
It is the time of the year again when the yeshiva students must submit their forms requesting their deferments from the army for the coming year. Submitting the request entails going down to the
lishkat giyus
and handing in the form.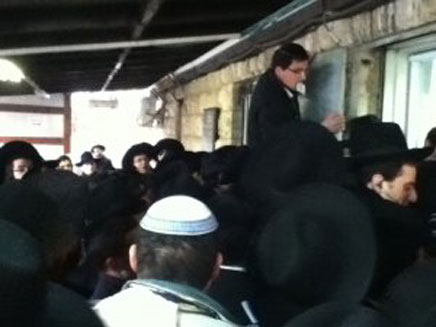 According to
Channel 2 News
there were a lot of complaints about the long lines of yeshiva students and the lengthy delays it caused. the complaints were from yeshiva students themselves who had to stand in line. According to one of the students who spoke to Channel 2, there were 150 people in line and he had to wait an entire hour to submit his form!
As I said, I hate waiting in line and can commiserate with them. When the process is automatic, there is not really a reason it has to be done so inefficiently. Find a way to bring everyone in, maybe by scheduling appointments over a few days or by scheduling a certain amount per hour and give the students allotted times to show up. Nothing is gained creating a line of 150 people and making everyone stand around for a lot of wasted time. I am sure it causes tension for the clerks as well, and not just for the students waiting.
That being said, such complaining does not look good. They are there getting deferments, and they cannot be bothered to give up an hour or two? From the perspective of the soldiers, they are giving up 3 years and you complain about giving up an hour or two?
Such complaints should not really be voiced, but the authorities in charge of arranging the deferments, the army in coordination with the
vaad hayeshivot
and whatever politicians or askanim are involved, should get together and make this process more efficient.